The upcoming isekai slice of life anime series Drugstore in Another World: The Slow Life of a Cheat Pharmacist (aka Cheat Kusushi no Slow Life – Isekai ni Tsukurō Drugstore) has just been announced as an addition to Crunchyroll's Summer 2021 anime season line-up.
The anime is based on Kennoji and Matsuuni's Drugstore in Another World: The Slow Life of a Cheat Pharmacist light novel series.
It will premiere in Japan on July 7th, with a premiere in the west soon after.
According to Crunchyroll, the series will be available for viewers in North America, Central America, South America, Europe, Africa, Oceania, the Middle East, and the Commonwealth of Independent States.
Directing the anime is Masafumi Sato (Denki-Gai), with Hiroko Kanasugi (Diabolik Lovers More, Blood) writing and supervising scripts, and Etsuko Sumimoto (Yurikuma Arashi) designing characters based on Matsuuni's original designs.
The series is being animated by EMT Squared.
Being a big fan of their past series Kuma Kuma Kuma Bear and Nyanko Days, I am expecting a whole lot of cute.
And yes, the Drug Store in Another World anime appears to be yet another iseaki harem series but, hey, the girls in it are adorable (check out Noella's character PV, she is SOOOO darned cute!), so this one could be a standout.
Watch the latest Drug Store in Another World trailer belo.
Aand, if you enjoy a laid-back isekai, mark your calendars to be on the lookout for the anime on Crunchyroll beginning some time in early July.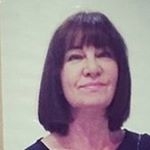 Latest posts by Michelle Topham
(see all)