In Dua Lipa's "Mwah or Nah" try ignoring her sexy voice — I'll bet you can't
Honestly, it's hard to watch anything Dua Lipa does without thinking just how absolutely gorgeous she is in every respect.
Whether that's interviews, live performances or music videos, the popular British singer songwriter is utterly utterly stunning.
But, as if being drop dead gorgeous and an incredibly talented singer songwriter wasn't enough, Dua Lipa has the sexiest voice you will ever hear when she speaks — deep, dusky and gravely.
Dua Lipa's sexy voice is front and center this week in her just-released YouTube video entitled "Mwah or Nah". A video that is less than 2-minutes long, but is so ridiculously cute.
In it, Lipa answers an interviewer's questions with either "Mwah" she loves it or "Nah" she hates it.
Subjects covered are things like face tattoos ("Mwah" she loves them but wouldn't have one herself), a world without dogs ("Nah" absolutely NOT! That's way too dark), and not getting showered for two days ("Nah", she can't even open her eyes properly if she hasn't had one).
Watch "Mwah and Nah" below, notice that Dua Lipa has the sexiest voice ever heard on any woman, and then watch how she smiles and laughs and sits and teases as well.
Now that is one stunning stunning woman in every respect. Someone, no matter who you are, that it is difficult to take your eyes off.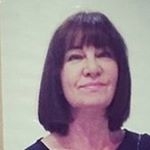 Latest posts by Michelle Topham
(see all)