Now I would never post photographs of celebrities out and about around town doing their thing, as I think it is trashy and a huge invasion of their privacy.
Photographs of artists in concert, however, are not only fair game, the artists themselves expect it as it is yet another form of publicity. Plus, some concert photographs are just fabulous.
Take photographs of Dua Lipa at her Alexandra Palace, London concert on April 20th for instance. Because with Dua Lipa's bob hair cut, which makes her look so stylish and cool, and her outfit of baggy pants, an equally baggy jacket and a red bra, she manages to look both sexy and elegant all at the same time.
And can I say, while I always loved Dua Lipa's gorgeous long hair, that short bob she now has going on is all kinds of wonderful. Because, unlike her trademark long hair (which was stunning, of course), it moves a lot more and looks healthy and alive, thus adding even more energy to that already crazily energetic concert she just threw.
As for Lipa herself, she was on The Graham Norton Show last week with collaborator Calvin Harris for a fabulous live performance of her new hit single 'One Kiss'. That track skyrocketed to the top of the UK Singles chart last week, pushing Drake off the top spot with his song 'Nice For What'.
Lipa released her self-titled debut album last year. An album that has already spawned eight singles (out of 12 tracks), and hit critics' lists of Best of 2017 Albums in various major music magazines, including Billboard and Rolling Stone.  You can find out where to buy it on Lipa's website.
Meanwhile, Lipa is currently in the midst of her 94-show The Self-Titled Tour, which is due to conclude in August, 2018.
The 22-year-old English singer's next concert will be at Annexet in Stockholm, Sweden tomorrow — February 24th, 2018.
Check out some gorgeous photos of Dua Lipa's bob haircut at Alexandra Palace on Friday night in the carousel below, then listen to her debut album in its entirety in the Spotify widget below that.
Related: Watch Dua Lipa performs 'Homesick' live on Jools Holland — she's fabulous!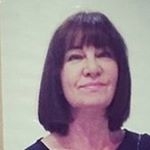 Latest posts by Michelle Topham
(see all)