If you're British like me, you know all about Bletchley Park. It's the place during World War II where code breakers broke the German's Enigma code. This, along with many other accomplishments by the British and their allies, enabled the allies to win the war.
So…..I was excited to hear the Duchess of Cambridge will be visiting Bletchley Park today. And, not only visiting, but according to a tweet from Clarence House, will also be meeting a code breaker who worked with her grandmother. What?
Apparently, Katherine's grandmother, Valerie Glassborow, worked at Bletchley Park during World War II as a 'Duty Officer', and was still working there on the day the war ended. So, this visit has a lot more than just a passing interest to Katherine. You can read more about her grandmother in this Daily Mirror article.
Bletchley Park, by the way, is now an interesting museum. It has just undergone a massive multi-million pound renovation project to restore various huts that were used by code breakers during the war.
That's another reason why the Duchess of Cambridge is visiting Bletchley Park today — to celebrate their reopening.
Updated – Clarence House just released an Instagram photo of the Duchess of Cambridge meeting Bletchley House staff (see above). She looks as stunning as always.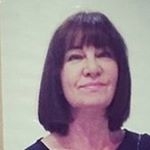 Latest posts by Michelle Topham
(see all)