One thing I love about the British Royal Family is how most of them are willing to get down and dirty with the rest of us. Whether it's Princess Diana touching people with AIDS (it had never been done by a royal before), or Prince Harry joking with his military tent-mates in Afghanistan, the British Royal Family tend to not be too stand-offish.
That's why I loved today's video of the Duchess of Cambridge at a Scout camp. Not only did she show the kids how to do a spot of outdoor cooking, it was freezing cold and snowing at the time too!
The Duchess of Cambridge, the former Kate Middleton, was at a Scout camp in the UK's Lake District this week as part of her job as a 'Scout volunteer'. She talked to Scouts about tree-climbing, how to light fires and how easy it is to rustle up a bit of food, even if you are outdoors and it's close to freezing.
By the way, the Duchess of Cambridge decided to volunteer with the Scouts in 2012 as she felt it was a wonderful way to help British children become more self-sufficient, independent and confident.
The Scouts are a wonderful organization and are so popular in the UK with British kids they currently have more than 35,000 British children on a waiting list to join a Scout troup as there aren't enough Scout volunteers to work with them.
Why not think like the Duchess of Cambridge and volunteer to work with a Scout troup? The benefits to the kids are amazing, but you'll have a blast as well.
You can find out more about how to volunteer with the Scouts in the UK at the Scouts' website.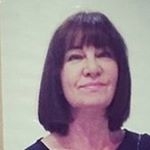 Latest posts by Michelle Topham
(see all)