The birth of the baby of the Duke and Duchess of Cambridge, Prince William and his wife KCatherine, just came closer as Buckingham Palace announced the Duchess of Cambridge is in labour at a London hospital.
The Duchess of Cambridge went into labour around 10 hours ago, and was taken by a private unmarked car to St. Mary's Hospital in London. There hasn't been any word since about how the labour is going. In fact, even Prince Charles, when asked while at an official engagement in York, said he didn't know anymore than the rest of us.
That, however, isn't really surprising as the birth of Prince William and Catherine's baby will be announced just like many other royal babies' births have been in the past — by a notice put up outside Buckingham Palace once the baby is born.
Whether it's a boy or a girl will also be kept completely secret until then.
All I can say is "Good luck" and "We can't wait to find out if the United Kingdom will be getting a future king or a future queen", as this is the first royal baby ever born that will become monarch regardless of its sex.
The baby will be third in line to the throne after his or her grandfather, Prince Charles, and father, Prince William. Woohoo!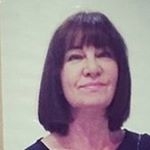 Latest posts by Michelle Topham
(see all)