As is usual with members of the British royal family, the Duchess of Cambridge (formerly Kate Middleton) has finally named the charities she'll be officially supporting.
They include the Scout Association, (she's a former Brownie), Action on Addiction, a charity that helps drug addicts and their families, the East Anglia Children's Hospices, the Art Room, which tries to increase children's self-esteem through art, and the National Portrait Gallery.
Funnily, Kate had to go through a criminal records check before she could be accepted as a volunteer with the Scouts, although it was obviously a formality as it's unlikely she'd have been allowed to become a member of the royal family without having had one already.
She'll also be expected to wear the Scout uniform, just like any other volunteer Scout leader.
The Duchess spent several months reviewing the hundreds of charities that applied to be supported by her before making a decision, and finally narrowed it down to just five. She will add more as time goes on, but it makes no sense to start with more than she could possibly handle.
Overall, they seem to be a good choice. Two arts organizations, which will fit in nicely with her arts background (she has an undergraduate MA degree in Art History from the University of St. Andrews in Fife), several organizations that work with children and one that helps addicts. Looks like she's going to be quite busy in the coming months.
All we can say is, we can't wait to see her in her Scout uniform. You just know she'll look like a million dollars.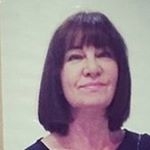 Latest posts by Michelle Topham
(see all)