It's official. The Duke and Duchess of Cambridge (Prince William and his wife, the former Katherine Middleton), and Prince Harry have joined Twitter. The official Kensington Royal Twitter account went live yesterday, and has been tweeting quite a bit since.
Of course, it's too early to tell whether Prince William, Katherine and Prince Harry will actually be tweeting themselves, or if the account will be run by Kensington Palace, as it obviously is at the moment.
Still, it's nice to see tweets about Prince William, Katherine and Prince Harry, particularly as, with 21 tweets already in the last 24 hours from Kensington Palace, it looks like it will be a very active account.
It's also likely to be a popular account, with more than 95,000 people already following the three young royals on just the first day.
Meanwhile, yesterday's @KensingtonRoyal tweets included a cute photo of the fabulous Prince Harry on tiptoe trying to be as tall as one of the Coachcore graduates.
As a proud Brit, I think I'm going to enjoy this Twitter account.
Prince Harry stands on tiptoes but still fails to measure up to 7ft 2in @officialmutombo at #Coachcore graduation pic.twitter.com/Nioy6fD1pJ

— Kensington Palace (@KensingtonRoyal) January 14, 2015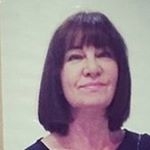 Latest posts by Michelle Topham
(see all)