Not only were the Duke and Duchess of Cambridge, otherwise known as our much loved William and Katherine, a huge hit in New Zealand last week, they seem to be wowing the Aussies as well.
William and Katherine and their baby son Prince George arrived in Australia yesterday on a Royal Australian Air Force plane to a warm welcome from local dignitaries including Prime Minister Tony Abbott.
The royal couple were then taken to the Sydney Opera House by limousine for a formal reception, where they were met by enormous, sometimes screaming, crowds of Australians all craning to get a glimpse of the pair.
Australian morning TV was also crammed full of William and Katherine news including glowing reviews of her gorgeous figure-hugging yellow dress.
So, for all the talk that sometimes comes from Republicans in Australia when it comes to the British royal family, it seems a huge percentage of the Australian public doesn't agree with them. Including many of Australia's young people who, in a recent poll, said in overwhelming numbers that they didn't want a Republic in Australia.
Not when it comes to a visit to Australia from William and Katherine and the future King George anyway. And that's lovely to hear.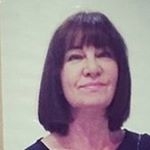 Latest posts by Michelle Topham
(see all)