Dwayne Johnson "The Rock", wasn't the only celebrity at the UK 'Hercules' photocall in Trafalgar Square, London yesterday. Russian beauty Irina Shayk was also on hand for photographers to snap, as well as John Hurt, looking amazingly cool with a fabulous mustache, British actor Ian McShane and director Brett Ratner.
The UK 'Hercules' photocall was just another publicity opportunity for the upcoming action movie, which is about to get a major push from Paramount in an effort to make sure this one is a success. ('Hercules: The Legend Begins, released early in the year, was a gigantic bomb).
Directed by Brett Ratner, Hercules is an adaptation of a graphic novel – Hercules: The Thracian Wars – with some quite spectacular special effects and a rocking story. Time will tell if the story and performances can match them.
Check out the 'Hercules' trailer below for more. The movie itself opens in movie theaters in August.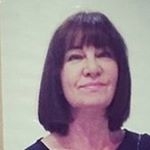 Latest posts by Michelle Topham
(see all)