Dwyane Wade was a bit "girly" when it came to organizing his wedding
Basketball player Dwyane Wade was apparently more "girly" than his wife when it came to planning his recent wedding. Well, at least according to his wife, and to Seth Meyers who told the story to Wade on his Late Night with Seth Meyers show this week.
According to Dwyane Wade, however, he wasn't "girly" (you know, he's all man), but he was definitely into the small details when it came to planning his wedding.
As Wade told Seth Meyers, "You've got to know who you're marrying, and my wife is not into the small details. I am a detailed guy. Plus. I was paying for the wedding…", and therein lies the truth.
Wade goes on to admit "I was a little over the top" but then says, "It was worth it".
But do watch Dwyane Wade describing his own wedding, and how he had his "own moment". He's cute and funny, and you just want to say "Awwwww".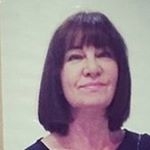 Latest posts by Michelle Topham
(see all)