One country I would never consider living in is Germany.
One of the most censor-happy countries in the EU, especially when it comes to video games, the German government is constantly telling gamers what they can and cannot play.
Coming from a country like the U.S., where I can get my hands on any game I want, that kind of censorship is unacceptable to me. Especially as I now live in neighboring Austria, and we don't have that problem at all.
The number of games that have already been banned in Germany is huge.
This week yet another game was added to the list but, this time, a game that was banned in such a way it has limited the ability of people living in other European countries from getting the game too.
Including here in Austria.
That game is the Nintendo Switch version of the zombie parkour adventure Dying Light Platinum Edition, which came out today.
A game that is not only banned in Germany but, due to the European branch of Nintendo's eShop being located in Germany, players all over Europe can't buy it either.
In a weird twist, the German ban is also affecting sales in Australia and New Zealand, and in the UK — a country that isn't even a member of the EU anymore.
Players in the U.S. and Asia, of course, will have no problem buying Dying Light Platinum Edition.
They can even get it in a physical copy.
Meanwhile, developer Techland says they are trying to fix the problem, but it may take a few days.
Until then, if you are one of the players affected, watch the Dying Light Platinum Edition trailer to see what you're missing.
Oh and consider not buying German products as long as that country's government is so ban-happy, eh?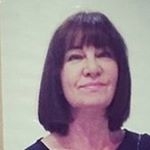 Latest posts by Michelle Topham
(see all)