Gearbox has announced a new Borderlands 3 seasonal event called Broken Hearts Day, which will be kicking off later this month.
The Texas-based developer says there is also a roadmap update on the way, which will include a level cap increase, skippable cut scenes and upgrades to the Guardian Rank system.
And if you are wondering why the name Broken Hearts Day? That's because all enemies in the game will have hearts floating around them for the duration of the event.
Hearts that you will be able to shoot.
Of course, it won't just be shooting for shooting's sake either as every successful shot you make will give your party one of a variety of effects. Things like buffing your party's damage or turning enemies into allies for a few minutes.
Other hearts will gain you special loot, special skins and Legendary weapons that will only be available during the Broken Hearts Day event.
Maurice will record all the hearts you break then, as you reach specific numbers, he will mail you the events reward for that level.
In other words, you might want to spend as much time as you can breaking hearts as, the more you shoot, the more rewards you will earn.
Gearbox says Broken Hearts Day will be live across all Borderlands 3 versions — Xbox One, PS4, Stadia and PC beginning around 3:00 PM Pacific Time on Thursday, February 13th.
Once the event kicks off, it will run for a week.
Before that happens, you can get all the details of the upcoming seasonal event on the Borderlands 3 website so you're well prepared when it does.
Remember too, if you don't have an interest in joining Broken Hearts Day, and just want to play your regular Borderlands 3 game instead, you can opt out of it.
Just look for that option on the Main Menu when you log in.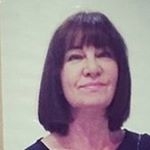 Latest posts by Michelle Topham
(see all)