In somewhat of a coincidence last week, I searched Netflix to find out if the latest Studio Ghibli film, Earwig and the Witch, was streaming on the platform.
After all, almost every other Studio Ghibli film was available — I had just watched Castle in the Sky and Whisper of the Heart the previous week — and so it seemed a sure thing Earwig and the Witch would be streaming on Netflix as well.
It wasn't.
Then, along came today's news Earwig and the Witch will arrive on Netflix on November 18th, and it seems my paranormal radar was just a few days too early. Yay!
Earwig and the Witch, by the way, is Studio Ghibli's first 3D CGI film, so don't expect the gorgeous animation the Japanese studio is world-renowned for producing.
That being said, Earwig and the Witch trailers make this computer-animated film look quite magical, with gorgeous character designs, a beautiful art style and a wonderful protagonist in Earwig.
The film is not directed by the legendary Studio Ghibli animator, producer, director and screenwriter Hayao Miyazaki, however, but is instead directed by his son Gorō Miyazaki.
Someone who apparently wants Studio Ghibli to keep up with modern technology, while still releasing the traditional anime movies we have grown to love.
Unfortunately for Americans and the Japanese, like the other Studio Ghibli films, Earwig and the Witch will be available worldwide except in the United States and Japan.
Those licensing rights are a pesky thing after all.
Earwig and the Witch will join another 21 Ghibli films on Netflix. They are:
Nausicaä of the Valley of the Wind (1984)
Castle in the Sky (1986)
My Neighbor Totoro (1988)
Kiki's Delivery Service (1989)
Only Yesterday (1991)
Porco Rosso (1992)
Ocean Waves (1993)
Pom Poko (1994)
Whisper of the Heart (1995)
Princess Mononoke (1997)
My Neighbors the Yamadas (1999)
Spirited Away (2001)
The Cat Returns (2002)
Howl's Moving Castle (2004)
Tales from Earthsea (2006)
Ponyo on the Cliff by the Sea (2008)
Arrietty (2010)
From Up on Poppy Hill (2011)
The Wind Rises (2013)
The Tale of The Princess Kaguya (2013)
When Marnie Was There (2014)
Earwig and the Witch (2020)
If, like me, you're ecstatic you're finally going to be able to watch the latest Ghibli offering, watch the Earwig and the Witch trailer below, and mark your calendars for November 18th.
Like all the other Studio Ghibli films, it will come with both Japanese and other language options. I'll stick with the Japanese thanks.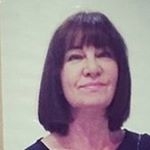 Latest posts by Michelle Topham
(see all)