EA's Patrick Soderlund says you don't have to buy Battlefield V — Thanks, Patrick, but I'm gonna
Now I know some gamers have problems with Electronic Arts, the video game developer and publisher responsible for such series as Mass Effect, Need For Speed, Medal of Honor and FIFA.
Me? I've always quite liked them. Because they make amazing games, they support LGBTQ rights, regardless that a percentage of the people who buy their games are homophobic, and they support women gamers.
So to hear EA come out this week saying female characters in Battlefield V are here to stay does not surprise me at all.
In an interview with Gamasutra, EA chief creative officer Patrick Soderlund talked about the criticism explaining adding female characters to Battlefield V was "something the development team pushed". He went on to say:
"Battlefield V is a lot about the unseen, the untold, the unplayed. The common perception is that there were no women in World War II. There were a ton of women who both fought in World War II and partook in the war."
And he ended any discussion about female characters in Battlefield V by saying, he has a 13-year-old daughter who does not understand why this backlash against EA by a vocal minority of gamers was happening simply because people would be able to play as female characters.
"And we don't take any flak. We stand up for the cause, because I think those people who don't understand it, well, you have two choices: either accept it or don't buy the game. I'm fine with either or. It's just not ok."
All I can say is that, as a female gamer who has never bought a Battlefield game, I will definitely be buying Battlefield V. Thanks Patrick for sticking to your guns. So to speak.
Oh and if you're wondering about what all the fuss is with female characters in Battlefield V, it started with the official game trailer release a couple of weeks ago and the reveal there would actually be female fighters in the upcoming new game.
Yep, a trailer brought the misogynists out of their mom's basements. Watch it below.
As for Battlefield V, it will be releasing on PS4, Xbox One, and PC in October.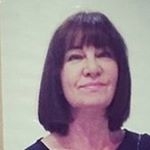 Latest posts by Michelle Topham
(see all)