Fancy running into this guy! 🙏☺️ Such a sweetheart!! pic.twitter.com/jqyVIVmu30

— Britney Spears (@britneyspears) March 21, 2015
Actor Ed O'Neill apparently has no idea what some of the biggest pop stars in the world look like. At least when it comes to Britney Spears.
Because, while visiting Ellen for The Ellen DeGeneres Show this week, O'Neill told the story about meeting Britney at LAX airport recently. But, he had absolutely no idea who she was.
Not until the photograph she had taken with him showed up on Spear's Twitter account.
O'Neill explained, "I was flying alone to Hawaii…and they told me the flight was boarding. So I picked up my Modern Family hat, and I saw a woman approaching me so I just flopped it on.
And she came up and said, "Oh Mr. O'Neill, I love Modern Family and you're my favorite on the show", and she asked if she could have a photograph taken with him.
"So she sat (on the arm of the chair), took it and I said "Have a nice trip", I'm going. And I left. Then, the next day my manager texted me and said, "What is this?" (meaning the photograph). It's 53,000 likes. It's Britney Spears."
Ellen asked him, "You didn't know?"
"No, I didn't know it was her. I mean, look at the look on my face. Do I look like I'm sitting with Britney Spears?"
O'Neill added, after his daughter said to him "You are a moron", he called Britney's manager to apologize.
Whoops!
But you can bet the next time I cute blonde woman walks up to him asking for a photograph, he will probably look a little bit more closely.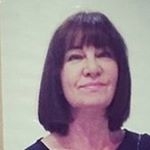 Latest posts by Michelle Topham
(see all)