Ed Sheeran's song 'Thinking Out Loud' is one of the catchiest songs I have ever heard. So, I was ecstatic to see Sheeran performing 'Thinking Out Loud' live on The Ellen Show on Monday afternoon. And, boy, does he sing beautifully live.
What's interesting about Ed Sheeran too, is he doesn't do anything fancy when he performs. Just stands on a stage, with his guitar, and sings. And then girls fall all over themselves to talk about how amazing he is.
'Thinking Out Loud' is from Ed Sheeran's second studio album X and has become a massive hit for the British singer songwriter.
Watch him below. Isn't that just a lovely performance?
Update 10/27/2017: It was pretty obvious when Ed Sheeran released 'Thinking Out Loud' that it was going to be an enormous success for him.
Even Ed himself may not have thought about what an enormous success, however, as he may not have anticipated the news this week — 'Thinking Out Loud' has been certified Diamond. Only the 15th song ever to do so, and also a song that won Sheeran a Grammy Award for Best Pop Solo Performance during the 2016 Grammy Awards.
Watch his Ellen performance below now with new eyes — because that song became huge.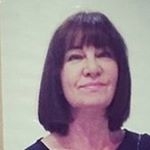 Latest posts by Michelle Topham
(see all)