British singer-songwriter Ed Sheeran has to be one of the coolest guys in the UK. Come on, he writes all his own songs, he plays a mean guitar, his lyrics are based on personal experience (so much heartache, Ed) and they're lovely, he has ginger hair (yes, I love that) and he's a stellar lad when it comes to his fans.
Add in his singing sounds so effortless and it's no wonder Ed Sheeran is one of the hottest singers to come out of the UK in the last few years.
He's also been the subject of numerous articles in the last few weeks as, since he released his single 'Don't', there have been rumours flying that it was written about Taylor Swift. "Not true", says Ed. But he does admit it is about someone famous – but…… it's not Taylor.
Last month, Ed Sheeran sang "Don't" live on BBC Radio 1. One of the commentators on the YouTube video of the song had this to say about him and his mystery girl, "Look- I don't know who this is about, but whoever it is, they better be running for the hills becuase they just got lyrically bitch slapped.".  Lyrically bitch slapped – now that just says it all, doesn't it?
Watch Ed Sheeran singing 'Don't' live on BBC Radio 1 below. Yep. Lyrically bitch slapped. Good on ya, Ed.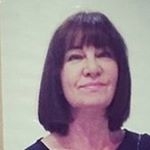 Latest posts by Michelle Topham
(see all)