I initially watched the official video for English singer Ed Sheeran's 'Thinking Out Loud' because he seems so happy with himself for learning how to dance for it. I kept playing 'Thinking Out Loud' because it's a beautiful song and, played it so many times, it's now become my Repeat Rotation Video for today.
As for Ed Sheeran. I've loved him since he hit the music scene in 2011, because he's a phenomenal singer-songwriter and he's from the same area of the UK I'm from — you've gotta support those with a connection to you has always been my thought.
But, I'm loving him even more lately as, with 'Thinking Out Loud', Ed has surpassed what he normally does, with the video release of this, his new single, being his biggest one yet. And no surprise, as it's a lovely video and a wonderful song.
In YouTube comments on the video page, Ed himself says, "Wow, this has been my biggest video launch to date, so chuffed with the reaction. Please keep sharing the video…."  Can I say "Awwwwww" and "Done".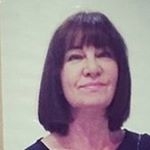 Latest posts by Michelle Topham
(see all)