When it comes to watching musicians on talk shows, I often walk away with a snippet of information the show itself wasn't expecting to be interesting or important to most.
Take Ed Sheeran, who appeared on The Graham Norton Show in January, 2017, and a snippet video from the show that appeared on Graham Norton's YouTube channel today.
In it, Sheeran is talking about going to Iceland and almost losing his foot after he fell into a boiling geyser on the slopes of a volcano in Iceland.
But, while the story itself was pretty horrific and Sheeran was lucky to not lose his foot and half his leg along with all the skin that peeled away, the bit that grabbed me was at the end of his story when he talked about visiting Japan.
Because, apparently, when he decided he wanted to travel a little bit after a grueling five years of concert tours, one of the reasons Ed Sheeran went on holiday to Japan was because he doesn't sell as many albums in the country as he does elsewhere.
Why would that be important, you might ask?
Because, when it comes to someone like Sheeran, he is recognized just about anywhere he goes.
A visit to Japan, however, might mean he had less chance of a fan noticing him and being annoying while he was trying to take a break.
RELATED: Ed Sheeran's 'Songwriter' documentary trailer proves how lovely he is
As he explained to Graham Norton,
"Japan was the one for me (the place he wouldn't be recognized).

I literally looked at a sales list where I'd sold albums, and Japan was like …..vvvvpph (motioning to right at the bottom of the list).

And I was like, "I'm going there".
So, yep, that's why Ed Sheeran went on holiday to Japan.
Of course, three years later, that has probably changed as Sheeran has played some extremely large venues in the country, and he now sells albums there about as well as he sells them most everywhere else.
Ed Sheeran and wife Cherry have a baby girl
In other Ed Sheeran news, his wife Cherry gave birth to their first child this week — a girl they have named Lyra Antarctica Seaborn Sheeran.
The name Lyra likely comes from Philip Pullman's His Dark Materials series of books. Books Sheeran once mentioned were the best books he had ever read.
Seaborn, of course, is his wife's maiden name.
As for Antarctica, that's anyone's guess, but it obviously means something special to Ed and his wife so…..lovely.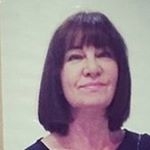 Latest posts by Michelle Topham
(see all)