Ed Sheeran's The Biggest Weekend performance is solo and cool
Ed Sheeran was one of the many prominent artists that showed up on the Swansea stage for the BBC's The Biggest Weekend yesterday.
Interestingly too, he was playing solo and was the 'warm up act' per se, which when you know how massive this guy really is, says something about Sheeran and his willingness to do that. That willingness, though, gets even better when you find out Sheeran actually performed at The Biggest Weekend this early because he had his own full-length concert scheduled in Manchester later in the day.
And Ed himself must have wondered how well he would do that early in the day, as one of his opening remarks was "Thank you so much for turning up so early. A part of me thought no-one would be here."
Of course, he didn't have to be worried as, even at around noon, 26,000 people had still shown up to see Ed Sheeran play.
Introduced by Graham Norton, Sheeran performed live in Swansea for an hour.
A live performance that included his latest hit lead singles 'Shape of You' and 'Castle On The Hill'. Both performances showcasing just how good Sheeran is live as, vocally, he is just as superb as on any album.
Not that you would know that from the dead Swansea The Biggest Weekend audience. Who, sure it was early in the day when Ed went on and raining but, if you watch performances from later on in the day, they weren't really much better.
If you are in the UK, you can watch Ed's entire set on the BBC iPlayer.
If you're not, you can either VPN in to the BBC's site (I use TunnelBear, which at 5 bucks a month, is excellent value — and no, I don't make any money if you click on the link), or watch Ed Sheeran's The Biggest Weekend performance of both 'Shape Of You' and 'Castle On The Hill' in the BBC Music's videos below.
Related: Watch Ed Sheeran singing 'Layla' and 'Perfect' on Jools Holland's Hootenanny — he's pretty perfect himself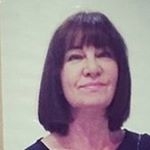 Latest posts by Michelle Topham
(see all)