The incredible Edie Falco was on Late Night with Seth Meyers yesterday, where she talked about how, even now, eight years after the show finished, she still gets hassled about The Sopranos ending. As, yes, some fans will never be happy about it.
Falco said people still walk about to her and say things like, "Hey, what the hell was that?", and she immediately assumes The Sopranos ending is what they are talking about.
Edie Falco was on Late Night with Seth Meyers to talk about the ending of her latest TV series Nurse Jackie. But, even though Seth almost begged, she still wouldn't say whether Nurse Jackie is a comedy or a drama. She says she'd like to stay working in the entertainment industry for a long time to come.
Watch Edie Falco talk about The Sopranos, Nurse Jackie, working in TV and shouting at her kids. And then hope she ends up in a new TV series as awesome as the two she's most known for.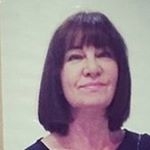 Latest posts by Michelle Topham
(see all)