If you are a fan of the gorgeous mystery, supernatural anime series ef: A Tale of Memories and ef: A Tale of Melodies, you will be thrilled to hear the two series have now been combined into a new collection, and that collection is now available in a Steelbook Edition on Blu-ray.
Called ef: A Tale of Memories & Melodies Complete Collection, the Steelbook Edition is currently available to purchase at Sentai Filmworks.
Of course, the Blu-ray Steelbook Edition includes all 24 episodes of the two series, for a total of 600 minutes running time.
The release also features a couple of extras:
9 clean opening animations
9 clean closing animations
Each episode comes with both Japanese with English subtitles and an English dub
The collection is on four Blu-ray discs, and is enclosed in a gorgeous protective steelbook cover featuring beautiful artwork inside and out.
If you are the type of anime fan that really takes care of the series they buy, then owning these lovely series in a steelbook is an excellent option. (article continues below…)
Negima! + Negima!? Complete Collection Blu-ray available at Sentai Filmworks
As for the two ef series, if you haven't yet watched them (and you should!), the storyline goes like this:
Four disparate groups of friends. Different places. Different times. Different lives. Yet, their destinies are inexplicably interwoven, and what happens to any one group will, in the end, affect them all.

One Christmas Eve, Hiro Hirono helps Miyako, the victim of a purse snatching, and discovers that she goes to the same school he does. To the dismay of his childhood friend, Kei, Hiro starts hanging out with Miyako. When Renji Asou meets Chihiro Shindou at an abandoned train station, he doesn't notice anything unusual at first. But he soon discovers that she suffers from a rare disease.

Shuichi Kuze's been spending time with Mizuki Hayama. As they have been getting to know each other, they have been growing closer.

Yuu Himura meets a girl who seems to know him, but he doesn't know her. Soon enough, however, he remembers a girl he met long ago, and begins to rediscover old, half-forgotten feelings. Intertwining fates, tragic, bittersweet and heart-rending combine to form one of anime's most beautifully crafted and emotionally charged masterpieces: ef ~ a tale of memories & melodies.
You can pick up ef: A Tale of Memories & Melodies Complete Collection on Blu-ray at Sentai Filmworks.
And, of course, watch the reveal trailer below to see how nice it is.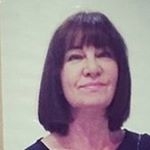 Latest posts by Michelle Topham
(see all)