EIGHTY-SIX was one of the best and highest-rated anime series of Spring, 2021.
As if we weren't spoiled enough with the high caliber of the story, the voice acting and writing, plus the artwork and animation, the official Twitter account for the anime just revealed a new trailer, key visual and three new cast members this weekend.
As if that also wasn't enough, it was announced EIGHTY-SIX Season 2 is arriving quite a bit faster than many of us thought it would — October 2nd, to be precise.
Yay!
The new EIGHTY-SIX Season 2 key visual is beautifully drawn and features Vladilena, Shinei and Kurena framed against a backdrop of the ongoing war between the Republic of San Magnolia and the Giadian Empire. (see above)
All three look as worried and sad as you might expect.
New cast members for EIGHTY-SIX Season 2
As for the new EIGHT-SIX cast members, they are Misaki Kuno who will play Frederica Rosenfort, Yuya Uchida who is voicing Ernst Zimmerman and Asuna Tomari who is playing Shiden Iida.
The opening theme song and ending theme song were also revealed — amazarashi is singing 'Kyokai-sen' as the OP, with Regal Lily performing 'Alchemilla' as the ending theme.
(And, by the way, if you like amazarashi as much as I do, you need to check out the gorgeous 'First Take' one-take live performance lead singer Hiromu Akita gave of 'Kisetsu Wa Tsugitsugi Shindeiku' a few months ago — it is so incredibly raw and lovely).
The EIGHTY-SIX anime series is based on the light novel series written by Asato Asato and illustrated by Shirabii, with Yen Press publishing the English versions of both the light novel and the manga spin-off.
EIGHTY-SIX Season 2 will premiere in Japan on TOKYO MX on October 2nd at midnight.
Meanwhile, if you missed Season 1 of this superb military sci-fi anime, you still have time to catch up before Season 2 hits.
You can currently do that with all 11 episodes on Crunchyroll.
And, of course, watch the just released EIGHTY-SIX Season 2 trailer below.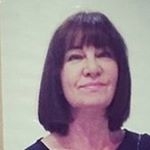 Latest posts by Michelle Topham
(see all)