Writing about the just-announced postponement of the next episode of the Eighty Six anime a few minutes ago, it reminded me I had meant to give you a nudge in the direction of the Eighty Six second cour ending theme song –'Alchemilla' by Regal Lily — as it is so damned pretty.
Although, I admit, just like the second cour's opening theme song, Regal Lily's 'Alchemilla' is one of those theme songs, fans seem to either love or utterly hate.
With 'Alchemilla', I can understand that as the band's high-pitched vocals are not for everyone.
Personally, though, I think they are beautiful as they add such power and emotion to the gorgeous song.
Regal Lily is a relatively new three-piece, all-female Japanese pop rock band that produces soulful, atmospheric music. It is lovely to see their music showing up on a hit anime series.
Regal Lily also released an official music video for 'Alchemilla' late last month that tells the story of a young girl who is obviously depressed, although she tries to dance the depression away, all while writing like "not sad" and "I'm in dark" flashes across the screen.
The video ends with her smiling and eventually falling asleep as, apparently, that dancing did heal her wounds.
The 'Alchemilla' music and lyrics were composed by Honoka Takahashi, and the song itself will be released as a single on November 24th in Japan. It is Regal Lily's second official single.
Listen to the Eighty Six second cour ending theme song in full down below, in both the audio version and on the song's lovely official music video.
Keep up-to-date on the first season of the Eighty Six anime itself on the anime's official website.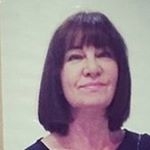 Latest posts by Michelle Topham
(see all)