Oh my God!
There is finally an idol anime series coming out for me. An anime fan over the age of 30 who, while I do enjoy a good idol anime, I just don't get hot and bothered over teenage boys.
That, however, is about to change as Liden Films has just announced Eikyuu Shounen: Eternal Boys — an idol anime with every guy in the idol group over the age of 35, and three of the six age 40 or older.
I am so freaking happy, I can't….
The Eikyuu Shounen: Eternal Boys voice actors are also 'mature adults' — Yay!
Eikyuu Shounen: Eternal Boys is an original anime that follows a group of six men, who used to have other careers until they were all suddenly encouraged to become mature idols.
And, as if it wasn't enough that the Eikyuu Shounen characters are over the age of 35, the voice actors playing them also have some years on them too.
Yay!!
Those Eikyuu Shounen voice actors are:
Daisuke Hirakawa (age 48) who plays Kentaro Sanada, a former salaryman (age 40)
Katsuyuki Konishi (age 48) who plays Naoki Ishida, a former teacher (age 39) (who, by the way, played one of my favorite characters of all time — Takamo in Sekaiichi Hatsukoi)
Jun Fukuyama (age 43) who is voicing Haru Asai, a former soccer player (age 35)
Daisuke Namikawa (age 45) who voices Tsuyoshi Imagawa, an enka singer (age 37)
Toshiyuki Morikawa (age 55) playing Daisuke Yamanaka, a former manager (age 45) (also a Sekaiichi Hatsukoi and Junjou Romantica stud)
Nozomu Sasaki (age 55) who is playing Makoto Kakizaki, a former "no.1 host" (age 41)
Now doesn't it sound like Liden Films is realizing a huge number of anime fans are over the age of 30, and that 'mature fan base' is increasing all the time?
Eikyuu Shounen: Eternal Boys is being directed by migmi (Suppose a Kid from the Last Dungeon Boonies moved to a starter town?), with series composition by Kimiko Ueno, and character designs by Seiko Asai based on original designs by ma2.
The only sad thing about this Eikyuu Shounen: Eternal Boys announcement?
We have to wait until Fall, 2022 for its premiere. Bah!!
Meanwhile, you can learn more about each character, and look at their gorgeous character designs, on the anime's official website.
And, of course, watch the first Eikyuu Shounen: Eternal Boys PV below.
Now aren't those guys absolutely adorable?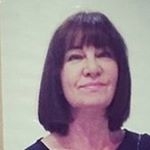 Latest posts by Michelle Topham
(see all)