While the recently released Blue Reflection Ray anime series is a bit of a disappointment, the show's opening theme song for the second cour — Eir Aoi's 'Atok'  — is most definitely not.
Not with its dark theme, rocking beat and Eir Aoi's powerful vocals.
'Atok' is Eir Aoi's 20th single, with the song showing up for the first time on last Friday's episode of Blue Reflection Ray and definitely waking me up from my slumber around this quite uninteresting series.
Aoi herself admits both the 'Atok' music video and the lyrics of the song itself are quite dark, but both fit the atmosphere of Blue Reflection Ray perfectly.
Eir Aoi's 'Atok' was officially released in Japan today, with a physical CD single, including a limited edition version, available for purchase on August 4th.
The track is the follow up to Aoi's most recent release — the song 'Kodou' — which was the opening theme for Back Arrow.
Along with yesterday's release of 'Atok', Aoi also uploaded an acoustic version of 'Kodou' to her YouTube channel earlier today.  You can listen to that cool track below too.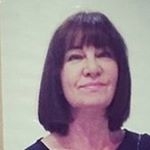 Latest posts by Michelle Topham
(see all)