Over the last couple of weeks, it seems every time I watch a YouTube video, the commercial playing before it is advertising Elden Ring — the upcoming action RPG by developer FromSoftware.
But, while the developer and publisher Bandai Namco Entertainment might be promoting the hell out of the game, I highly doubt it will need that much promotion.
Not when word gets out about how good this looks.
I say that because Game Informer has just uploaded an Elden Ring gameplay video to their YouTube channel that shows off five-minutes of gameplay that looks amazing.
Not only because the graphics are gorgeous, the art style is beautiful, the combat mechanics look phenomenal and the character movement is incredibly fluid and life-like, but Elden Ring just looks like a helluva lot of fun to play.
The Elden Ring gameplay video has a rider heading to the Castle Mourne mini-dungeon, attacking enemies, exploring the castle, climbing towers (and, man, that ladder climbing is superbly done) and generally being a badass.
Game Informer's Daniel Tack says this about the video:
"Elden Ring features numerous mini-dungeons like caves and catacombs to explore alongside giant sprawling dungeon crawls like Stormveil Castle. Castle Mourne, nestled in southern Limgrave on the Weeping Peninsula, is a place where horrors abound.

Chimeric leonine creatures and other surprises await the player should they dare approach. While this locale would fall into the mini-dungeon classification, it's substantially larger than any of the minor offerings that I experienced during my 10 hours of gameplay, with a dangerous approach and several checkpoints."
Elden Ring is coming out on February 25th, and will be available for PlayStation 5, PlayStation 4, Xbox Series, Xbox One, and PC.
Check out Game Informer's Elden Ring gameplay video before then, and I'll bet you will find it damn difficult to wait the month before it is out.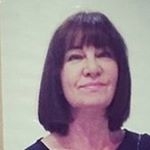 Latest posts by Michelle Topham
(see all)