Elder Scrolls Online Kwama Monster Video: Awesomely Cool
Elder Scrolls Online Kwama monster video looks cool
The new Elder Scrolls Online Kwama monster video has just gone up online and boy does this one look amazingly awesomely cool.
The Kwama monster will have three types of monster — scrib, worker, and warrior — and while, alone they might not be such a formidable opponent, get them in a group and you may want to run — or at the very least unleash some fearsome power of your own.
But be careful — Kwama do spawn, so you may suddenly end up with a whole lot more of them than you counted on.
Check out the Elder Scrolls Online Kwama monster video below. It's just a brief look at the Kwama, along with a first glimpse at the first-person combat, but it's enough to see you probably won't like dealing with these guys.
Or maybe……you will?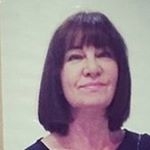 Latest posts by Michelle Topham
(see all)