Elhaida Dani releases Albanian version of 'I'm Alive', "Në Jetë" and it's even more powerful
Albania's Elhaida Dani has released an Albanian version of her Eurovision 2015 song 'I'm Alive'. Called 'Në Jetë', to me it's even more powerful than the English version as there's just something about having Eurovision songs in their native language.
It's also my Countdown to Eurovision 2015 video today (15 days to Semi Final 1 and 19 days to the Grand Final), as this song and this singer really deserve some extra attention.
Unless anything has changed, however, Elhaida is still planning on singing 'I'm Alive' in English at Eurovision 2015 in Vienna.
Not that it really matters that much as, in English or Albanian, Elhaida Dani's 'I'm Alive' ('Në Jetë') is one of my favorite songs of the competition. (I'm thinking an easy Top 5 in the grand final). And, God, can that girl sing.
Listen to it below and, of course, don't miss watching Elhaida Dani's English version 'I'm Alive' as well, as that's what we'll be hearing on the night.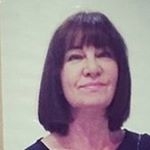 Latest posts by Michelle Topham
(see all)