Albania's Elhaida Dani has released her official video for her new song 'I'm Alive', the entry for Eurovision 2015 in Austria, and it's fabulous. After all, it was expected Elhaida would sound amazing, as her voice is gorgeous, but that the song 'I'm Alive' is a cool song too obviously helps.
Even nicer is the fact that this new song had to be chosen after the original song Elhaida was supposed to sing was pulled by the composer who, without giving much of a reason, decided he didn't want it to be sung at Eurovision. Lucky for Elhaida, as 'I'm Alive' is a much better song, and much more modern.
Elhaida Dani, of course, is well known in Albania, but also in Italy where she was the winner of The Voice of Italy a couple of years ago. So it wasn't much of a surprise when she was picked by jury as the winner of the Albanian national final back in December.
Now it looks as though, with 'I'm Alive', Elhaida Dani and Albania have a very good chance of ending up in the top songs at Eurovision 2015 in Vienna, if she sings like she does on the video, (because she rocks this song) and, of course, if she gets the staging right.
Lovely, Elhaida. Just lovely. Well done.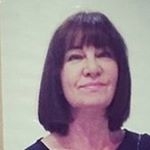 Latest posts by Michelle Topham
(see all)