The fabulous Elisabeth Moss was on Seth Meyers last week, where she talked about filming the last episode of 'Mad Men'. According to Moss, she was thrilled about some of the last scenes she shot in the long-running AMC TV series, but particularly loved that she got the most romantic scene of the entire episode.
Of course, it being Hollywood, some of the scenes in the last episode of 'Mad Men' may have made her look incredibly cool, but Elisabeth Moss said one in particular wasn't "cool" at all.
It was awkward to film, the props she was carrying were heavy, and you try walking down a corridor carrying a big box, with a painting slung under your arm, a lit cigarette in your mouth and sunglasses on. Nope. Not "cool" at all.
Watch the lovely Elisabeth Moss on Seth Meyers in the video below. Honestly, I loved 'Mad Men' anyway, but I'll miss her character the most.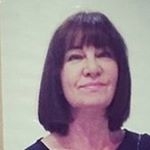 Latest posts by Michelle Topham
(see all)