Elizabeth Olsen talks about her awkward Taylor Swift moment
Actress Elizabeth Olsen was on the Late Late Show with James Corden this week where she told James what happened when she met Taylor Swift in a speak-easy recently.
Apparently, it didn't go well as, just having spent a few hours dancing to Swift's music in a ballet class, Olsen said she just "talked at her" in a nervous babbling, resulting in no "exchange of phone numbers".
What's funny about these celebrities going on talk shows and mentioning their faux pas, however, is Swift will hear about it and, being the lovely person she is, before you know it she'll probably be Elizabeth Olsen's best friend.
Watch the gorgeous Elizabeth Olsen on the Late Late Show below and, yes, she did gave James Corden and fellow guest Dana Carvey a ballet lesson.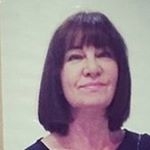 Latest posts by Michelle Topham
(see all)