It's time for Memories Monday. The time of the week where I feature an older story that deserves another look. This Memories Monday, I'm featuring British singer Ella Henderson's amazing X-Factor UK audition, an audition that took place in 2012 and that was one of the best talent show auditions I've ever seen.
On her X-Factor Audition, Ella sang a song she wrote to say goodbye to her grandfather, who had died when she was younger. He was the one that always supported her, always told her "Don't let anyone stand in your way", and who she was the closest to.
So, when she arrived on stage and began to sing, you could tell not only did Ella Henderson have an incredible voice, especially for someone who was only 16, but that this song really meant something to her.
Ella Henderson, of course, went on to be thought of as one of the possible winners of X-Factor UK. That she didn't win is, to this day, a sore point with many of her fans, who thought she was eliminated from the competition unfairly.
Still, now that Ella Henderson is heading rapidly towards superstardom, it's still nice to watch Ella's X-Factor UK audition, and see how far she's come since then.
But, be warned. She will make you cry.
Happy Memories Monday.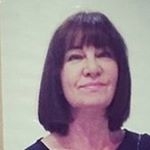 Latest posts by Michelle Topham
(see all)