If there's one movie I'm definitely going to see this year, it's About Ray. Starring Susan Sarandon, Naomi Watts and Elle Fanning, About Ray tells the story of a teenager who has been suffering from gender dysphoria her (his) whole life. Now, in his late teens, Ray decides he's done with trying to be a girl when he's not, and so decides to go for gender reassignment surgery.
The problem? Although Ray's mother (Naomi Watts) and grandmother (Susan Sarandon) are supportive, Ray's father (Tate Donovan) who has not seen Ray since he was a baby is not. And he refuses to sign the papers giving permission for the surgery.
Of course, the new trailer for About Ray shows a film that seems to be a typical Hollywood cliché — teen has problems but has a quirky unusual family that is supportive, and that will eventually help Ray win the day. But, when we don't see transgender teens on film hardly at all, at least it's a positive first step.
Watch the trailer for About Ray in the video below. Yes, it seems a little bit too all 'hearts and flowers', but I can't pass up a movie that includes Susan Sarandon, Naomi Watts and Elle Fanning and one that treats the subject of gender dysphoria in a positive light so…I'll take it.
About Ray will be in movie theaters on September 18th.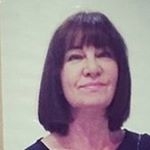 Latest posts by Michelle Topham
(see all)