Nicki Minaj appeared on The Ellen DeGeneres Show this week where the subject of her lack of an engagement ring came up. After all, it's been rumored for quite a while that Minaj is engaged to rapper Meek Mill but, as Ellen pointed out, there didn't seem to be an engagement ring on her hand.
After complaining about cameras zooming in on her exquisitely manicured nails, as they weren't 'camera ready', Minaj then jokingly said she refused to address the subject of being engaged right now. That's because, "That isn't an engagement ring. I just have two rings from this boy that likes me".
As Ellen flashed a ring on the screen of her 'second ring', a massive diamond ring taking up half of her hand, Minaj went on to explain, "He said that that's my second ring, and if I got a third ring, that would be my engagement ring".
That, of course, made Ellen ask her, "Do you want the third ring? Are you ready to get engaged?"
And it seems Nicki Minaj may not be absolutely sure if she wants to get engaged right now or not.
"I don't know. We're still figuring each other out."
But it's not being unsure about her relationship with Meek Mill that she seems to be worried about, or that is stopping Nicki Minaj's engagement ring from appearing on her finger.
Instead it's that she has discovered, every time she says she's in a relationship, people start to get mean and she hates that.
Watch Nicki Minaj talking about engagement rings, relationships and boys in the Ellen video below. She's very cute.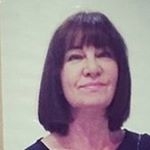 Latest posts by Michelle Topham
(see all)