Ellen DeGeneres made a visit to the The Howard Stern Show on Tuesday where, among other things, she talked about her recent interview with Caitlyn Jenner. Because, if you watched that interview like I did, you're probably wondering "What the hell" too.
And, if you didn't, (you can also watch it in the video below) here's a quick rundown. It seems Caitlyn Jenner is a Republican, and not just a Republican, but a Republican who doesn't really agree with gay marriage.
Advertising
As Ellen said about Jenner's confession,
She really…she still has a judgment about gay marriage. She's saying that she's kind of… and I said, 'You're wanting people to understand and accept you, this is really confusing to people. And you still have a judgment about gay people and marriage,' and she goes well, she said if the word marriage is that important…and I was like, 'it is, because that's the word.' Like, we want the same thing everybody else has.
Howard Stern, who was in full agreement with DeGeneres when it comes to Caitlyn Jenner's thoughts on gay marriage, responded,
"Well, here's a person on TV crying, "I want to be myself. I want to be genuine. I don't want people to ridicule me, and then says in the same breath "Gee, gay marriage, I don't get it", you know, it's remarkable".
He then went on to ask if Caitlyn had danced with DeGeneres, to which she explained her not doing by saying,
"I don't think she's a dancer. And maybe she didn't want to dance with me because I'm a lesbian. I really think she's great. It was a great interview, and I'm grateful that she was on the show and I don't really know her. And I'm trying to understand it, because I don't fully understand it either. But I also want everyone to be happy, but…I don't fully understand all of that, but I want her to be happy, which is what I want for her for me. You know".
Let's face it, though, it's likely Jenner will eventually regret saying what she said to Ellen, as she has already lost support from the gay community because of it. As she can say she's more supportive of gay marriage now, but just watching how she phrases it, it's patently obvious that's not completely true.
Advertising
Plus, how anyone transgender (or gay or lesbian, for that matter) could support the Republican Party is completely beyond me. Like Ellen said to her during the interview, they are against just about every issue you would think Caitlyn Jenner would be for, including women's rights and transgender rights.
Of course, time will tell how Caitlyn Jenner's comments about gay marriage will affect the support she receives from others, particularly those in the gay community and in Hollywood. For me, however, I have to say I have less respect for her than I did before.
After all, if you expect other people to fully support your own human rights, shouldn't you be fully supporting everyone else's?
Watch Ellen talk about Caitlyn Jenner's stance on gay marriage on The Howard Stern Show video below and you will see how shocked she still is.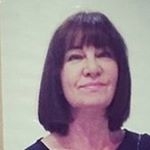 Latest posts by Michelle Topham
(see all)