Ellen Degeneres has one of the most watched YouTube channels on the planet. With an estimated 10 million views every day, Ellen's videos are some of the most popular and most talked about on YouTube. So, it's interesting to me that Ellen Degeneres has just launched Ellen Tube – a website where she'll be uploading her own videos, some of which you won't see anywhere else, as well as videos other people send her.
In an announcement on her show, and in a video on YouTube, Ellen launched her new site by saying, "if you accidentally type in a wrong word, you're not going to stumble across something that's bad or mean".
A nice change from YouTube, where you often get to see some of the nastiest and meanest videos, without ever intending to.
Plus, she's also allowing anyone to upload their own videos to Ellen Tube — as long as they're not mean, nasty or rude, that is. How cool is that?
As a content producer myself, it's also easy to see why Ellen would have launched Ellen Tube from a financial standpoint. After all, when YouTube takes a 45 percent chunk of any advertising revenue on any video she uploads, it doesn't make a whole lot of financial sense for Ellen to concentrate on putting her videos just there. Not if she can host them on her own site as well.
Personally, I'm a huge YouTube fan, as it's where I get most of my daily entertainment, so I'm never likely to leave the site. I will, however, make a point of watching most of Ellen's videos on her new Ellen Tube site, as it's nice to see someone branching out on their own. Besides, come on, it's Ellen. And she's always lovely to support.
Unfortunately, at the moment, she doesn't seem to have the 'embed' option on her Ellen Tube videos, so I'll have to continue embedding her YouTube videos here on Leo Sigh until she does. Just a suggestion, Ellen!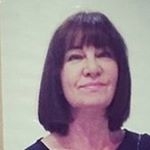 Latest posts by Michelle Topham
(see all)