Ellen DeGeneres  is launching a new lifestyle collection for your home. Not content to be one of the world's most popular talk show hosts, a real estate mogul (she owns a ton of houses!), a vegan website owner, and a New York Times bestselling author, DeGeneres is going one step further. She's partnering with entrepreneur J. Christopher Burch to create a new lifestyle collection called simply E.D.
The E.D. lifestyle line will include products in categories such as furniture and home accessories, ready-to-wear clothing and, of course, pet accessories (DeGeneres is a huge animal lover). Sounds like it's going to be a massive undertaking.
Advertising
Interestingly, the E.D. line of products will also be easy to pick up no matter where you live, as you can expect to see them on a website soon to be launched by Ellen DeGeneres, as well as in retail stores and for wholesale purchase.
Look out for the first items in the Ellen DeGeneres E.D. line ready for purchase right before the Thanksgiving and Christmas holiday season this year. The rest won't be available until sometime in 2015.
I'm excited as Ellen definitely has great taste yet understands the financial constraints of most people, so it should be fascinating to see what she comes up with for the E.D. line.
You can find out more about Degeneres' plans and the E.D. line in a press release about the new venture.
Meanwhile, it's hardly fair to mention Ellen DeGeneres without also showing a clip of her fabulous TV show. This is from The Ellen Show last week, in which she talks about her wife Portia and her new found love of cooking. Yep, it's funny.
Advertising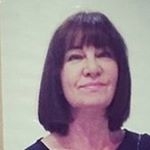 Latest posts by Michelle Topham
(see all)