Ellen DeGeneres and her millions of fans are having a good week. It's just been announced her afternoon talk show has been signed to a new contract by NBC for another four years.
That means The Ellen DeGeneres Show is guaranteed to be shown on 197 TV stations across America right through until 2017. Yay!
Of course, I've always been a huge fan of Ellen, but particularly so since she came out admitting she was gay back in 1997. What courage that took. It killed her career for the next three years but, since then, she's managed to pull herself back to the top of the showbiz world and now Ellen DeGeneres is stronger and funnier than ever.
From the interviews she gives and the way she talks about her life, her career and her amazing wife, actress Portia di Rossi, it's obvious she's incredibly happy as well.
As for The Ellen DeGeneres Show, it is currently battling for the number one spot for a daytime talk show with Dr. Phil, with more than 3.2 million viewers watching Ellen every day. So it's not surprising NBC wanted to make sure they had Ellen locked in for another four years.
Letting her walk away wouldn't only be a huge mistake but a massive financial loss for NBC as well.
So congratulations to Ellen. I'm just one of millions of people who are looking forward to another four years of some of the funniest moments on television. Just like this one when Ellen scares Julianna Margulies with a rubber snake.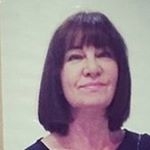 Latest posts by Michelle Topham
(see all)