At a Human Right Campaign Fund event in Las Vegas on Friday, actress Ellen Page came out, saying she was gay and "sick of lying by omission". From the video showing the nervous moments when Page first said the words ''I'm here today because I am gay. And because maybe I can make a difference", it's obvious it was difficult for her and took a lot of courage to say those words. But….say them she did.

In her speech, Page said she hoped she could make a difference to other young people who also knew they were gay and were afraid of telling others, and that there had been "too many kids out there suffering from bullying, rejection, or simply being mistreated because of  who they are. Too many dropouts, too much abuse, too many homeless, too many suicides."
Watch Ellen Page's complete speech here – and, yes, it's absolutely awesome. One of the best I've ever heard.
All we can say is, good for you Ellen Page. And, yes, you go, girl.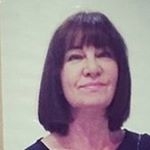 Latest posts by Michelle Topham
(see all)