Yes, it is official.
Actress Ellen Page has married girlfriend Emma Portner and, in typical Ellen Page manner, mentioned it calmly on her Instagram page yesterday with a simple photograph of their two hands with two rings followed by two other photos showing the pair together.
Of course, being Ellen Page, she was also quite secretive about where and when the wedding ceremony took place. Then again, you can't blame her as it really is nobody's business but hers and Emma Portner's.
What Page wasn't secretive about, however, was how much she loves her new wife, as she included a tagline that said "Can't believe I get to call this extraordinary woman my wife". The sentiment was echoed a little while later by her now-wife on her Instagram account, who also added the sentiment "I love you".
Page, age 30, has been quite tight-lipped about her relationship with 23-year-old Emma Portner for quite a while, however, as up until now we had only seen a few photos of the couple together, along with a couple of appearances at red carpet events.
Each time we did see them, however, both women were always holding hands and often kissed in public.
After all, as Portner explained "We try to hold hands in public. I try to join her at movie premieres. If we were a straight couple, I don't think we'd push it so much. But it's a chance for queerness to be out in the open".
As for more on Emma Portner, she is a dancer who owns her own dance company called Emma Portner and Artists. She is also Canadian just like Ellen Page.
And, while I'm as surprised as anyone else Ellen Page is now married and, of course, incredibly happy for them both, the thing that still surprises me the most is that Ellen Page is 30. She always looks so young!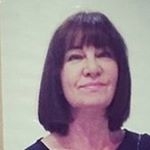 Latest posts by Michelle Topham
(see all)