Ellen shares her favorites scares and, yep, these celebrities are freaked out
As anyone who watches The Ellen Show knows, Ellen loves to scare her guests. From having people dressed in giant cockroach costumes sneaking up behind guests to scare them, to others dressed as clowns or ghosts and leaping out of tables strategically placed near guests, Ellen has scared some of the most famous people in the world.
This week, Ellen has released a short video of her favorite scares. Ellen scares like that of poor Modern Family's Eric Stonestreet, who has been scared so many times it's amazing he ever sets foot on that show now. Justin Bieber who actually started to curl up up in a ball on his chair, he was so frightened, and Nicki Minaj, who I think almost cried.
Several guests use the 'F-word' (bleeped out, of course) and one, Stonestreet, says he's never coming back again (although we don't believe him).
Watch Ellen's favorite scares in the video below.
All I know is, if I was a guest on that show, I'd be checking the table before I sat down, and repositioning the chair so I could see what was coming out behind me. That's why, methinks, Ellen's guests actually like to be scared, and would probably be disappointed if they weren't.
I do think, however, the best Ellen scare ever was the one she pulled on Taylor Swift in the bathroom, as Taylor was so frightened she actually fell down. Watch that below too as well.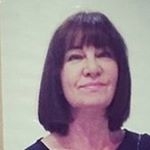 Latest posts by Michelle Topham
(see all)