Not currently being in the US, I don't watch The Ellen Show on a regular basis. I do, however, watch the videos Ellen Degeneres puts up on YouTube, and on her own channel EllenTube, where I'll often find a gem.
Today's Ellen 'gem' is a segment from one of her shows last week where Ellen talks about Madonna posing in the nude in Interview magazine. After all, at the age of 56, Madonna surprised quite a few people when she bared her all.
Ellen, of course, doesn't just talk about Madonna posing in the nude, as always her mind goes off on another tangent. The subject of age and what happens to our bodies as we get older.
Watch it below. She's funny.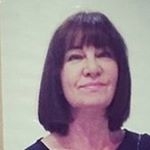 Latest posts by Michelle Topham
(see all)