The new Elly Griffiths novel The Night Hawks is releasing next year. It will be the 13th book in the Ruth Galloway Mystery series, and is the follow up to the last book in the series, The Lantern Men, which was released back in February this year.
In true Ruth Galloway style, The Night Hawks features the forensic archaeologist back working with DCI Harry Nelson in an attempt to solve a grisly murder.
As usual, we are likely to be treated to complex, interesting characters in strange situations, all while learning even more about the science of archaeology mixed with a liberal dose of fascinating local mythology.
Then again, isn't that why we all love Elly Griffiths and her ever-growing in number Ruth books so much?
Elly Griffiths' The Night Hawks plot
While I often find the publisher's blurb is not always completely accurate when it comes to describing the plot of an upcoming novel, this is what this blurb says about The Night Hawks:
There's nothing Ruth Galloway hates more than amateur archaeologists, but when a group of them stumble upon Bronze Age artifacts alongside a dead body, she finds herself thrust into their midst—and into the crosshairs of a string of murders circling ever closer.

Ruth is back as head of archaeology at the University of North Norfolk when a group of local metal detectorists—the so-called Night Hawks—uncovers Bronze Age artifacts on the beach, alongside a recently deceased body, just washed ashore. Not long after, the same detectorists uncover a murder-suicide—a scientist and his wife found at their farmhouse, long thought to be haunted by the Black Shuck, a humongous black dog, a harbinger of death. The further DCI Nelson probes into both cases, the more intertwined they become, and the closer they circle to David Brown, the new lecturer Ruth has recently hired, who seems always to turn up wherever Ruth goes.
As in almost every book, in other words, Ruth Galloway is still trying to end up with a peaceful life. But…it doesn't look like that will be happening any time soon.
Who is Elly Griffiths?
Griffiths real name is actually a name that sounds like a pen name — Domenica de Rosa.
Named due to having an Italian father, de Rosa decided to go with a pseudonym when it came to writing crime novels after her agent told her she needed a 'crime name'. (continue reading below…)
What is Stuart MacBride's 'The Coffinmaker's Garden' about? Here's the plot…
In the past, she had used Domenica de Rosa to write a series of novels about Italy (makes sense!), but felt she didn't want to use the same name for books with a completely different feel.
Author Elly Griffiths, a name that was originally close to her grandmother's name, was then was born.
Elly Griffiths' The Night Hawks will be published in hardcover, on Kindle and in audio versions on February 4th, 2021. The paperback version of the book is due out on August 19th.
And, if you are interested in learning a little more about Griffiths and the books she writes, watch the short interview she gave to Norfolk Now a few years ago.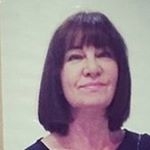 Latest posts by Michelle Topham
(see all)