While the Ruth Galloway series of archaeological mysteries may be a relative latecomer to the genre, it has not stopped author Elly Griffiths from becoming a popular author. Particularly as she now has 10 books in the series published.
Book 11 in the series Elly Griffiths' The Stone Circle releases on February 7, 2019 in the UK. It will be published by Quercus Publishing.
The blurb the publishing company has released about the book says this:
"DCI Nelson has been receiving threatening letters telling him to 'go to the stone circle and rescue the innocent who is buried there'. He is shaken, not only because children are very much on his mind, with Michelle's baby due to be born, but because although the letters are anonymous, they are somehow familiar. They read like the letters that first drew him into the case of The Crossing Places, and to Ruth. But the author of those letters is dead. Or are they?

Meanwhile Ruth is working on a dig in the Saltmarsh – another henge, known by the archaeologists as the stone circle – trying not to think about the baby. Then bones are found on the site and identified as those of Margaret Lacey, a 12-year-old girl who disappeared 30 years ago.

As the Margaret Lacey case progresses, more and more aspects of it begin to hark back to that first case of The Crossing Places, and to Scarlett Henderson, the girl Nelson couldn't save. The past is reaching out for Ruth and Nelson, and its grip is deadly."
Elly Griffiths is the winner of the 2016  CWA Dagger in the Library for the Ruth Galloway series. She also writes a second crime series based in the 1950s, and following the cases of Detective Inspector Edgar Stephens and his friend Max Mephisto.
Her latest book The Stone Circle will release on February 7, 2019 in the UK in hardcover, audio and on Kindle. The paperback version of the book will hit store shelves on June 27th.
The audio version of the book will release in the United States on February 7 also, but the U.S. will not get the hardcover version of the book until May.
All are now available for pre-order, however, at the usual online book shops. You can also learn more about author Elly Griffiths, and the books she writes, on her website.
Related: James Oswald's 9th Inspector McLean book Cold as the Grave releases on February 7th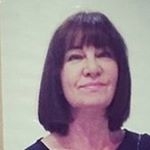 Latest posts by Michelle Topham
(see all)