Azerbaijan's Elnur Huseynov has released the official video for 'Hour of the Wolf', his song for Eurovision 2015, and it's very good. Elnur, of course, was internally selected to represent Azerbaijan this year — his second time at Eurovision.
As for his contemporary balled 'Hour of the Wolf', I love how it begins with the woman's ethereal voice singing, as it gives it such a mystical quality. And that makes it even more surprising when Huseynov's beautiful voice softly comes into what at first appears to be a slow ballad with "I hold my breath" — such an attention grabbing lyric.
But what could have easily been a quiet and lovely ballad quickly turns into a more dynamic song, with some gorgeous vocals from Huseynov, and an exquisite melody.
And let's face it, Azerbaijan always enters strong songs (look at last year's Dilara Kazimova song 'Start a Fire', which should have done much better than it did), so it's not surprising 'Hour of the Wolf' is so good.
It's also another Azerbaijani song written by a Swedish team, and we all know how good so many Swedish songwriters are.
All I can say is I'm expecting Elnur Huseynov and 'Hour of the Wolf' to easily get into the Eurovision 2015 final. It's an easy song to love. Watch it below.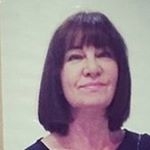 Latest posts by Michelle Topham
(see all)