Elvis Costello sings 'Everyday I Write the Book' live on David Letterman
One of the first concerts I ever went to was Elvis Costello and the Attractions playing in Cincinnati, Ohio years and years ago. All I remember about the concert was everything Elvis sang sounded just the same or better than on his albums, and I had a blast.
Fast forward many years, and Elvis Costello just made his 27th appearance on Late Show with David Letterman last night, singing a medley of his classic song 'Everyday I Write the Book' and Nick Lowe's 'When I Write the Book'.
It wasn't just Elvis' 27th appearance singing on Letterman either.
Costello also hosted the show himself one night back in 2003 when Dave was out sick with shingles. He did a bang up job there as well.
And what is interesting 12 years later is he doesn't look that much different than in 2003, or when I saw him live years and years before that.
He still sounds just the same as he always did when he sings as well. Incredibly poignant and sad.
Watch Elvis Costello's live appearance on David Letterman last night. It's lovely.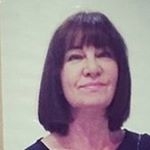 Latest posts by Michelle Topham
(see all)