The awesome Emilia Clarke got together with Teen Vogue recently to send a letter to her 18-year-old self. A letter that is meant as much for teenage girls now as it is for Clarke. Because in it, Emilia gives the coolest advice for how young girls should look at their lives and what is happening to them, as well as how they should look at themselves.
"This particular journey that you're on is unlike any one of your friends' that you are with right now. What they are doing is going to bring them joy and happiness, and what you are doing is also going to bring you — maybe a little more struggle — and some joy and happiness as well".
She goes on to talk about dreams, and how important it is to ignore what others say as they try to stamp on them. Because we all know there are people out there who will try to stop us from doing what we have always longed to do.
"There are going to be times when that dream you've had your entire life, the moment when someone when someone says that's not possible — it is".
And Clarke tells her 18-year-old self, "I know you didn't get into drama school, but you will".
And, yep, she did and, boy, did she become famous. And incredibly cool.
Watch the fabulous Emilia Clarke giving advice to young girls because, yep, she's absolutely correct.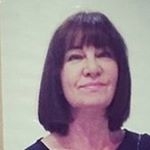 Latest posts by Michelle Topham
(see all)