She may be the Game of Thrones' Khaleesi, but British actress Emilia Clarke is still the cutest girl ever. Just watch this British Vogue video of 10 things you didn't know about Emilia Clarke.
Have you ever seen a girl with a more infectious laugh, more expressive eyebrows, or sweeter facial expressions?
During the 10 questions Emilia Clarke was asked, she talks about when she had her first kiss, the worst experience she ever had at school, demonstrates her favorite dance move (the Funky Chicken), tells a joke, and does the best and funniest impression of the Easter Bunny I've ever seen.
Watch Emilia Clarke in the Vogue video below. Cute. Cute. So cute.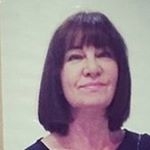 Latest posts by Michelle Topham
(see all)